MISSION STATEMENT
WISDOM TRANSPORTATION
Our vision statement is an expression of the long range plan for our organization. "Wisdom Transportation will become an industry leader and be recognized as a preeminent local delivery service by providing same day transportation services for selected industry segments involved in the distribution of products and documents."



WE ARE COMMITED TO:
Fully understanding and meeting our customers' needs, than exceeding their expectations. Insuring that our employees have the opportunity to develop and realize their full potential. Developing an energized, highly skilled and professional sales force. Building a staff of professional, well trained drivers with a special emphasis on safety and customer service.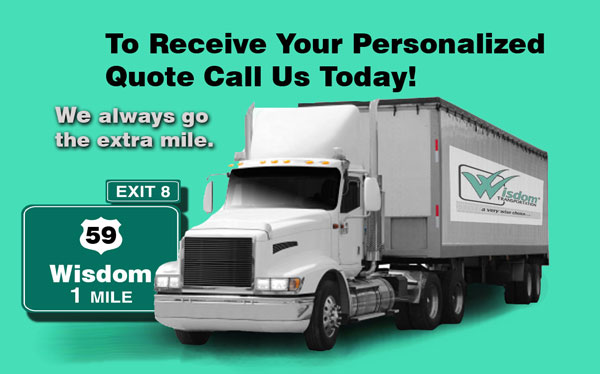 www.WisdomTransportation.com